What's the Best Type of Computer Network For Small Businesses?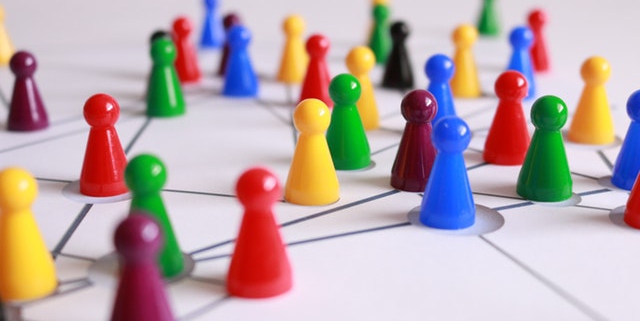 Creating a computer network for your business is going to be different from a home network. The process is usually more complex and requires high-level security.
It would be best to leave it in the hands of IT specialists. However, this doesn't mean you won't have to put any work into it. Small business owners need to make a few considerations when installing a computer network.
5 Things To Consider If You Want The Best Computer Network
A business-level computer network is remarkably flexible. But if you want to get the most out of it, there are several factors you should know. We listed down 5 things to consider when creating your own network. That way, IT professionals can help you choose the best type for meeting your business goals.
1. Number of connecting devices
First, consider the number of employees in your workplace. Each of them will probably have their own computer and some handheld devices. Factor in all other Internet-ready devices in your office such as printers and scanners. These should help you determine your computer network's design.
Small businesses usually need one or two sets of Local Area Networks (LAN) to support multiple devices. You can choose between a wireless and a wired computer network.
Hardwired connection (ethernet) has the advantage of speed, reliability, and affordability. Unfortunately, it limits connectivity to a certain location.

Wireless connection (Wi-Fi) provides greater flexibility for employees. Clients and business partners visiting your office may be able to use it as well.
2. Access limitations
The next step is to decide how you're going to limit access with your computer network. You can limit employee access to the internet so they would be discouraged from wasting time. Computer networks could also be set up to prevent unauthorized access to devices and servers. These limitations offer benefits including:
Increased productivity at work

Improved efficiency of business operations

Enhanced security against cyber threats
3. Plans for business growth
When setting up a computer network for the first time, scalability has to be taken into account. Ideally, it has to be technologically ready for the long haul if you plan on expanding your business. You'd want to invest in hardware and software that can grow with your business. They have to be equipped with basic and advanced features, plus room for extra functionality.
4. Installation wiring
Be sure to use switches and routers early on. Instead of connecting to separate power points, they enable your devices to draw power from network wall jacks. It could help you save money on electrical wire installation in the future.
5. Cybersecurity
Above everything else, you need to protect your computer network from online threats. Small businesses are often targeted by cybercriminals due to their poor or complete lack of security. Cyber attacks not only compromise your data and business functions. They could cost you a number of things such as revenue, reputation, and even your entire business. Because of this, you'll need a data backup and restoration plan in case of a successful attack.
Don't forget to take these five considerations into mind. Rest assured that with the help of IT specialists, you'll have the best type of computer network for your small business.
https://www.omnipotech.com/wp-content/uploads/2019/05/art-board-game-challenge-163064.jpg
426
640
Ed
https://www.omnipotech.com/wp-content/uploads/2020/04/logo-sized-300x80-2-300x80.png
Ed
2019-05-22 08:36:26
2019-05-22 08:36:26
What's the Best Type of Computer Network For Small Businesses?