Why You Need To Outsource IT For Server Maintenance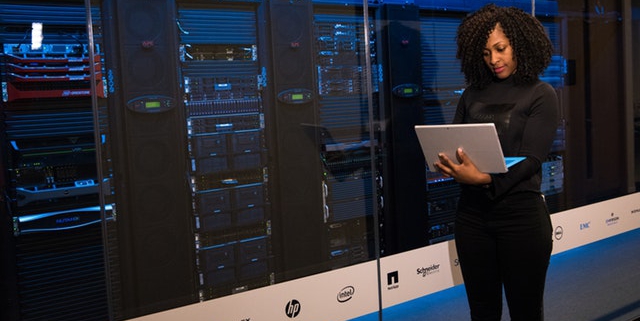 Servers are integral to the performance of business activities. They store every bit of data your company needs and allow employees from different sectors to seamlessly access them.
It goes without saying that servers are the hardest workers in your company. The least you can do is look after them. But with so many things going on at the front end of your business, you may not have the resources or the time to maintain them.
The solution? Outsourcing to an IT provider who offers server maintenance.
But before we explore the why you need to outsource server maintenance, let's try to understand what server maintenance is.
What is Server Maintenance?
In a nutshell, it is a process that ensures your servers are working properly. It includes a series of checks, fixes, and updates designed to optimize servers and prevent problems before they even happen.
Depending on the provider, server maintenance may include the following services:
Software updates and patches

Scheduled data backups

Security reviews

Antivirus setup and updates

System files cleanup

Database tuning

Disk defragmentation
Now that you have a clear picture of what server maintenance is, we'll tell you why you should outsource it.
4 Benefits of Outsourcing IT for Server Maintenance
1. Reduce operational costs
Large companies with multiple servers usually require 24/7 monitoring. Startups and smaller sized businesses may not need them as often. Either way, completely relying on in-house specialists would be costly. You could save more money by outsourcing some or all your IT needs.
Depending on what suits your business, you can opt for non-stop server monitoring or a scheduled maintenance plan. Both can lower your overall expenses and maximize profits.
2. Tighter security against cyber attacks
Keeping your servers secure is of utmost importance. If cybercriminals manage to breach them, they can gain access to your networks and its corresponding files, emails, and data. Unless your servers are up-to-date, you'll be vulnerable to attacks.
An outsourced IT provider can apply the latest patch updates for improved security. These patches will be installed across your servers, drivers, operating systems, and service components.
3. Access newer and better features
Bugs are to be expected on different levels of server platforms. Occasionally, your software may have missing components as well.
Hiring an IT company guarantees servers that are monitored for bugs. That way, they can apply appropriate fixes and avert problems such as system failure. Your IT provider can also update your servers to the latest software version and equip them with the latest features.
4. Improved business performance
Rest assured that with proper maintenance, your servers will function more smoothly and efficiently. Employees have the leverage of accomplishing tasks in a stable environment, thus minimizing setbacks.

Outsourcing your IT needs to a professional, eliminates bottlenecks which slow down activities and overall performance. You can finally concentrate on key business functions and not have to worry about backend solutions.
On a final note, choose a company who can fulfill your needs in server maintenance. You can gauge IT providers based on the following criteria:
Customer feedback

Availability of add-on services

Flexible pricing options
https://www.omnipotech.com/wp-content/uploads/2019/05/adult-connection-data-1181354.jpg
427
640
Ed
https://www.omnipotech.com/wp-content/uploads/2020/04/logo-sized-300x80-2-300x80.png
Ed
2019-05-22 08:37:29
2019-05-22 08:37:29
Why You Need To Outsource IT For Server Maintenance