What Business Owners Need To Know About Firewalls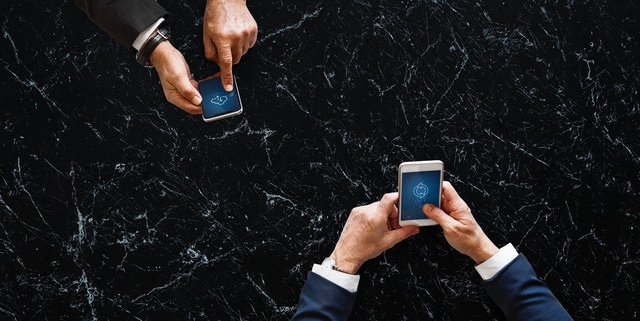 62 percent of small to mid-sized businesses either have outdated security strategies or nothing at all. Based on this report by Cisco and the National Center for the Middle Market, it's clear that many business owners know little about data security.
And therein lies the problem.

When you risk the safety of your data, you're putting your business on the line. It's the reason why 60 percent of companies surveyed by the National Cyber Security Alliance went out of business within 6 months after a cyber incident.

Unless you want to be part of the statistic, you should have a cybersecurity system in place. And it all starts with a firewall.
What is a firewall?
A firewall could be hardware or software, or it could be both depending on how it is structured. Its main function is to protect networks from threats that may be lurking online.

Firewalls do this by monitoring traffic between network devices and the internet. Each follows a strict set of rules which dictate whether the transmitted data is safe or not. Think of it as your first line of defense. Each time a computer from your network goes online, the firewall screens data packets that go back and forth.
What's the most secure firewall?
A software firewall is usually enough to keep a laptop or computer safe. Meanwhile, a hardware firewall protects an entire network of these devices. Although still widely used, software and hardware-based firewalls are no longer the standard. If you want to keep up with today's standards, Next Generation Firewalls (NGFWs) are the latest in cybersecurity.
Next-generation firewalls have advanced features. Unlike previous iterations, they can monitor individual data packets for malicious activities and stop them on their tracks. They are also capable of denying services to suspicious users.
Proven Ways to Optimize Your Firewall
Tip #1 – Integrate with Unified Threat Management
Next-generation firewalls can be implemented with a multi-layer network security system called unified threat management (UTM). Here are some of its basic functions:
Detects and prevents intrusions

Scans and removes viruses

Blocks spam

Filters web content and URLs

Virtual Private Network (VPN) functionality
Tip #2 – Always update your firewall
A firewall is not a quick fix but a long-term solution for network security. As such, it requires maintenance to ensure it's working as expected. Its firmware and rules have to constantly updated. That way, when your firewall encounters newer threats, it would be able to identify them.
Tip #3 – Encrypt your data
Encryption is an effective method for safekeeping your data. Unfortunately, threats can hide behind encrypted data. Equipping your firewall with SSL Deep Packet Inspection (DPI) will allow you to encrypt data without compromising the safety of your network.
Other Benefits of Firewalls
Firewalls can do more than protect you from cyber attacks. With the right setup, you can enjoy the following benefits as well:
Receive detailed reports on network traffic so you can meet compliance requirements (i.e. PCI, HIPAA)

Gain visibility of your network and traffic (real-time or historic)

Monitor and control bandwidth usage

Limit employee access to specific websites

Allows for easy troubleshooting

Increases work productivity

Promotes efficiency in business operations
https://www.omnipotech.com/wp-content/uploads/2019/05/action-adults-cellphone-926984.jpg
399
640
Ed
https://www.omnipotech.com/wp-content/uploads/2020/04/logo-sized-300x80-2-300x80.png
Ed
2019-05-22 08:31:20
2019-05-22 08:31:20
What Business Owners Need To Know About Firewalls