Whenever we take on new clients, we are always amazed at the sub-par service that they had been putting up with before us. The trouble is, most small and medium-sized businesses don't really know what to expect when it comes to IT support.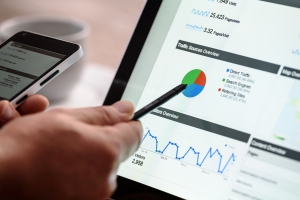 If you don't know what to expect or what the right standard is, how do you expect to know whether you are receiving great IT service or not? That's right, you can't. So today we're going to run through what you should expect to receive from great IT support. That way, if you aren't receiving it, you can take steps to change it.
The right expertise
If you are going to be providing a crucial service to small and medium-sized businesses, then you need to know what you are talking about. Otherwise, you are going to do untold damage to every business that you come into contact with.
As a result, great IT support can only be provided by experts who not only understand the industry as a whole but who also take time to understand the specific needs of your business. Don't settle for any IT provider who doesn't take time to understand your needs or who doesn't seem like they know what they are talking about.
Rapid response times
When you need support from your IT provider, you probably need it fast. That's why it's crucial to have an IT provider who repsonds immediately whenever you have an issue or a question. Every second your business' IT is down, you are losing money. So don't put up with an IT provider who doesn't get back to you when you need it.
Proactive monitoring and maintenance
When you hire an IT provider, you should no longer have to worry about what technology needs updating and when. That's the job of your IT provider, now. They are the ones that should be proactively monitoring your IT stack to make sure that it is up-to-date and secure. If you find out-of-date software in your setup then it's time to start thinking about switching providers.
Personalized service
Every business is different. That's why you need an IT consultant who appreciates that and who subsequently tailors their advice to each and every client. If your IT provider isn't asking questions specific to your business and your goals, you can bet that they aren't tailoring their service. And if that's the case then it's time to switch providers.
A clear contract
Your IT provider shouldn't be trying to confuse you with complex billing; that's another headache small businesses don't need to deal with. Great IT providers provide crystal clear billing so that both parties know exactly what they are getting and how much it costs.
Switch provider if you're not getting the support you need
Does it sound like you're not getting great IT support for your small business? Then you need to switch providers ASAP and give our team a call today.
https://www.omnipotech.com/wp-content/uploads/2020/04/logo-sized-300x80-2-300x80.png
0
0
Ed
https://www.omnipotech.com/wp-content/uploads/2020/04/logo-sized-300x80-2-300x80.png
Ed
2020-03-13 19:42:04
2020-03-13 19:42:04
What does great IT support for small businesses look like?