Questions You Should Ask Before Buying Business Software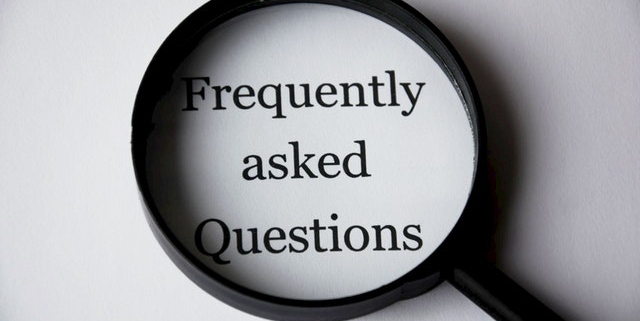 Any business that utilizes technology will require software one way or another. It's an indispensable asset that allows for more efficient and effective operations, which help to facilitate a company's growth.
Depending on the software, its features, and its capabilities, each has a unique way of providing business solutions. Some of them can be useful in meeting your specific needs. Others might turn out to be incompatible with your system or prove difficult to maintain. For this reason, it's important that you invest in the right software so you don't end up wasting time, money, and resources.
But how do you know which software to choose?
To help you make the right decision, we rounded up six questions to ask the vendor before buying software for your business.
1. How much is the software?
Prices are mainly going to vary based on software functionality and the provider. Providers also have different pricing models. For instance, you can purchase software for a one-time fee or through payment plans which tend to limit features and access for a lower price point.
Knowing the cost of software and which payment options are available will help you determine if you could afford it. Be realistic with your budget and consider additional costs for maintenance, updates, customization, and staff training.
2. What services do you offer?
Providers may offer remote or on-site services alongside their software. Ask them which services are included with your purchase or payment plan; and if they offer extra services for a fee.
Take note that no matter the price of your software, it has to have customer support. The support team should also be available during your business hours.
3. How long does it take you to resolve issues?
It's common for software to have bugs, so this shouldn't be much of a problem. What matters is how a software provider responds to it.
They might address the bug as soon as they notice it, or they might release bug fixes on a schedule – such as monthly or quarterly. However, some providers are inconsistent and seem to take forever to fix bugs. You wouldn't want to buy software from them.
4. How often do you update your software?
Updates can add new and more useful features to your business software or they can refine existing ones. When a provider updates their software frequently, it suggests they spend a considerable amount of time to improve their product and ensure its quality.
Ideally, updates should be available at least once every few weeks. Stay away from vendors who haven't released updates in more than 6 months.
5. Is the software scalable?
Before you invest in software, make sure it's future-proof. Not only should it have enough room to accommodate your needs. It must also have the capacity to grow with your business and meet its increasing demands.
6. Is the software customizable?
One software is not enough to meet all of your needs. More often than not, it takes a few to run a tight ship. However, you can make the most out of a single customizable software. It allows you to create apps, programs, and other solutions that are specific to your business.
https://www.omnipotech.com/wp-content/uploads/2019/07/answer-career-close-up-221164.jpg
426
640
Ed
https://www.omnipotech.com/wp-content/uploads/2020/04/logo-sized-300x80-2-300x80.png
Ed
2019-07-03 13:26:33
2019-07-03 13:26:33
Questions You Should Ask Before Buying Business Software