How to Tell When it's Time to Lose Your IT Provider
Your IT provider should make your operations more straightforward. But what if they do the opposite? Knowing when you should ditch an IT partner can be difficult. Most organizations stick to substandard services because they are afraid of change. While it's true that re-hiring an IT provider is a tedious process, it's for the best if the former doesn't perform well anymore.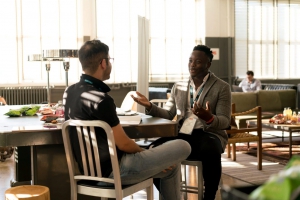 So when should you fire your IT provider? The following conditions are signs that it's time to look somewhere else:
The provider has poor communication
IT problems can happen at any time. This is why your IT provider should always be reachable. If the provider doesn't answer calls, takes days to respond to emails, or nowhere to be found, it's time to give them the ax. You're going to lose money every minute that a glitch remains unfixed.
You need a provider that will respond to you within the hour. Such a quick response will prevent the IT problem from worsening.
Tech problems linger
Recurring tech problems are signs that your IT problem isn't competent enough for the job. You're just paying for a substandard service that leaves you dealing with minor issues. What you need is comprehensive coverage that will deal with any tech issues, big or small.
If your IT provider fails to deal with tech problems, your employees have to go out of their way for workarounds. This means lower productivity.
Major glitches happen
The stability of your IT system says a lot about the kind of service your IT company provides. Recurring crashes and system errors will take its toll on your business. Worse, it will impact customer trust.
In this situation, it's best to sever your ties with the IT provider. Look for another one that offers a specific plan for your IT system. It's a guarantee that you'll get the best value for your money.
Erratic and problematic billing
Due to busy schedules, it's quite puzzling how business owners don't check how much they pay their IT providers. A quick audit will show how much you're losing for substandard solutions. You need scheduled and detailed billing, so you know where your money goes.
You shouldn't trust an IT team that inflates charges whenever it suits them. Look for a provider that has a breakdown of expenses for full transparency.
Lack of good advice 
If your IT provider is only focused on fixing issues and not preventing them, you should consider looking for a different option. Perform some research and review your contract with your current provider.
Proactive solutions are critical for business owners. It limits the losses and downtimes of the operation. So if your IT provider doesn't advise you or provide training for your staff, it might be time for the big switch.
Conclusion
Your IT provider should always be reliable and on top of any tech problems. If the team fails to respond or fulfill your business' needs, you're better off hiring a different partner. The change will impact your operation, but it will improve your bottom line.
https://www.omnipotech.com/wp-content/uploads/2020/04/logo-sized-300x80-2-300x80.png
0
0
Ed
https://www.omnipotech.com/wp-content/uploads/2020/04/logo-sized-300x80-2-300x80.png
Ed
2020-02-07 22:26:16
2020-02-07 22:26:16
How to Tell When it's Time to Lose Your IT Provider