Can You Really Afford to Go Without IT Support?
A lot of business owners shy away from IT support and consultation due to the perceived cost. While this is understandable, going without IT support isn't just harmful to your business; it will also cost a lot in the long run.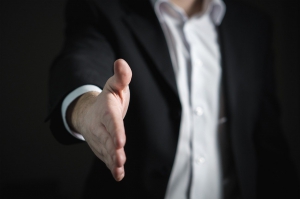 The bigger picture of your company will help you see the IT challenges only an expert can overcome. Take note that there's only so much workaround you can cover. Besides, including for all the IT lapses will consume much of your time, which could have been allotted for more profitable projects.
Sure, you can procure new pieces of hardware or integrate software into your system. But without proper consultation, you're at risk of purchasing tech your business doesn't really need. Worse, you risk going past your set budget, which will hurt other departments in your business.
So what will you get from IT support and consultation? Here are some of the perks you'll enjoy:
Guidance for tech purchases
Many business owners tend to yield to vendors when offered a specific piece of technology. But with regular IT consultation, you can assess if your company really needs such tech. In fact, your IT consulting partner can advise of a better alternative that costs less.
Also, IT support will help you anticipate the future needs of your business. This way, you can get sustainable technology that can keep up with your business' growth.
Formulating a realistic IT budget
Confused about how much you should spend on your IT? An IT support and consulting company can help you out. An IT expert will help you identify the current needs of your company as well as emergency funds that could be needed should unexpected glitches occur.
Instead of cutting corners on your IT, it's best to craft a budget plan. This way, you wouldn't run out of funds when you need it the most.
Security for your customers and employees
Aside from advising you about IT decisions, an IT support expert can also conduct an in-house audit of your infrastructure. This way, you'll get to see what should be removed or added.
Also, this process will reveal a lot about the security of your system. That way, the IT expert can help put up additional layers of protection that will guard your business against potential attacks.
Reduced downtimes
For large businesses, a few minutes of downtime can translate to thousands of dollars in losses. And if it happens repeatedly, such glitches will start to impact the business' bottom line.
This is where an IT expert comes handy. Instead of simply getting by, an IT support expert can ensure that your system is in good condition. And if any issue occurs, they can help you fix it to prevent looming downtimes.
Access to expert IT professionals 
Most of all, investing in IT support will give you access to a team of IT experts. The best part is you don't have to train them or pay their wages. You only have to pay what the contract indicates. That's a big money-saver while getting the best value for your business.
https://www.omnipotech.com/wp-content/uploads/2020/04/logo-sized-300x80-2-300x80.png
0
0
Ed
https://www.omnipotech.com/wp-content/uploads/2020/04/logo-sized-300x80-2-300x80.png
Ed
2019-12-26 20:40:40
2019-12-26 20:40:40
Can You Really Afford to Go Without IT Support?