Why switching IT providers is easier than you think
Finding a great IT provider is hard. That's why so many companies would rather stick with a substandard provider than take the risk and switch to another. They take the view that it's better to stick with what you've got than risk something worse.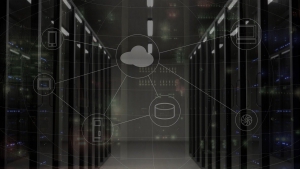 IT has become such an important part of business that this mindset is detrimental to growth, however. You need great IT support if you are to grow as a company. What's more, switching IT provider could be a lot easier than you think.
Don't believe us? We'll prove it. Here are the easy steps you need to take to switch providers and take advantage of better IT support.
Start by checking your contract
You'll need to know how you can exit your current contract before you can sign a new one. Most IT companies will require you to provide notice before ending your contract and some may require you to pay a fee. As such it pays to know these conditions in advance of switching.
Know why you're switching
If you're to successfully find a new IT provide you will need to be clear on what's missing from your current arrangement. How exactly are they failing to meet your IT needs? List out every way your IT company has let you down in the past and what you think you will need in the future.
You'll also want to be clear on what worked well in your current arrangement so that you can make sure these things carry forward with your new provider. While you're at it, make a list of your IT assets so that you can get a running start with your new provider.
Get prepared
You'll want to get all of the information out of your current IT provider you can before going your separate ways. Start by asking for a current list of all usernames and passwords, as well as a copy of all your backups and any other specific information they may have. You'll want to do this ahead of giving your notice as some companies will be slow to cooperate if they know a client is leaving anyway.
Make someone responsible
If you want your switch to go smoothly, assign one employee to be responsible. They will be the person in charge of contacting the current supplier and serving notice as well as the person responsible for finding a new provider. With one person in charge, you're less likely to run into roadblocks.
Back-up everything
Before saying goodbye to your current provider make sure you have copies of all your data in your possession. Don't rely on your outgoing provider to make those copies for you, do them yourself. If an IT issue arises in the period between IT providers, you need to be prepared for it.
You're now ready to switch providers and find the IT support that your business deserves. If you are looking for someone new, why not try OMNIPOTECH. For almost two decades we've been helping more than 3000 users in 13 states and 11 countries get the IT support they need. Why not you, too?
https://www.omnipotech.com/wp-content/uploads/2020/04/logo-sized-300x80-2-300x80.png
0
0
Ed
https://www.omnipotech.com/wp-content/uploads/2020/04/logo-sized-300x80-2-300x80.png
Ed
2020-03-13 19:37:53
2020-03-13 19:37:53
Why switching IT providers is easier than you think