What Every Business Should Know About IT Support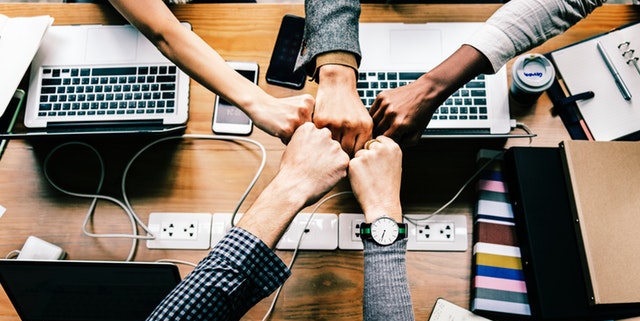 Technology is crucial to any modern-day business. It's just that some companies rely on it more than others. Businesses which depend heavily on technology need help from information technology (IT) specialists.
Hiring vs Outsourcing IT Support
Now there are two ways to go about this.
The first option is to hire IT support staff who will work in-house for your company. This means you have to spend on hiring and maintaining an entire team, which includes paying for their benefits. Even if you get the most qualified personnel, you likewise have to invest in continuous training.
The second option is to outsource IT support to a managed service provider (MSP). The responsibility of maintaining and training the staff falls on them – not you. It also eliminates the need for hiring and the expenses that come with it, which is why it's cheaper.
Five More Things You Need To Know About IT Support
1. Each business has unique requirements
The need for IT support varies across businesses. You should take the time to identify what these needs are. Factors such as the type and size of the business, along with the use of hardware and software, can help you narrow it down. Knowing the results you want to achieve is also a good approach to determining your business needs.
As a general rule, the more money you're bound to lose for every hour of downtime, the greater your requirements. Some examples of IT needs include:
Setup of computers and networks

24/7 network management

Data backup and recovery

Cybersecurity
2. You can have the best of both worlds
It's possible to have an in-house team and IT support from an MSP at the same time. Your staff can be assigned strategically to critical operations, and the managed service provider can lend an extra hand.
3. IT support is not a one-trick pony
When choosing to outsource, keep in mind that not all companies are capable of meeting your needs. Each of them offers different types of IT services.

Some MSPs provide 24/7 support which includes round the clock assistance for any technical issues you may have. If you take this route, you'd have to include it in your monthly expenses. Other IT support companies provide break/fix solutions. Whenever you have a problem, they can take care of it for a fixed fee.
4. Don't cut costs at the expense of poor service
Saving money wherever possible is an admirable trait for any business. But you shouldn't be too cheap either. Only work with an IT support company that truly understands your needs and is more concerned with supporting your goals.
5. Meeting your IT needs lets you focus on business
Whether you decide to outsource to a third-party service provider or work with an MSP and in-house staff at the same time, there's only one takeaway. As long as you can ensure that all your IT needs are met, you can focus on key aspects of your business.
Many business owners will find that outsourcing their IT needs to a managed service provider frees up their time. In turn, this allows them to redirect their energies towards business growth.
https://www.omnipotech.com/wp-content/uploads/2019/05/bump-collaboration-colleagues-1068523.jpg
418
640
Ed
https://www.omnipotech.com/wp-content/uploads/2020/04/logo-sized-300x80-2-300x80.png
Ed
2019-05-08 14:45:31
2019-05-08 14:45:31
What Every Business Should Know About IT Support