Are you looking for a better backup system for your business? It might be a daunting task, but formulating a backup plan is worth it as it will save your business time and money in the long run. It's also important to have a backup of your work so you can easily rebuild your business in the event of a disaster. Many things can happen to your business, and if you don't have a backup in place, your organization is at risk.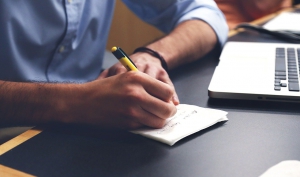 When creating a backup recovery plan, make sure that you bear the following things in mind:
Off-site data storage
Aside from the physical backups held in your office, you should also have secure cloud storage. This way, if your hardware backups get damaged, you still have an additional safety net.
Fire, hurricanes, and earthquakes can damage your business premises. With off-site backups, you can easily rebuild your organization without starting from scratch.
Redundant copies of essential documents. 
This is crucial if you're doing a backup plan. Always save a copy of your important files, both on-site and off-site. Always back up your files daily because you'll never know when an IT disaster may occur.
Files with sensitive information should be backed up redundantly and in platforms with stringent safety layers. Aside from customer information, you should also backup files that will keep your system running.
Plan to restore technology
Aside from keeping your documents safe and sound, you should also have a technology recovery backup in place. It's a comprehensive guide that contains a step-by-step process for how your employees will deal with damaged hardware. It should include details on how to configure applications and computers, as well as other infrastructure such as cables. However you record this information, make sure that everything is detailed and easy to understand. That way, your workplace can be up and running to prevent long-term downtimes.
Real-time syncing
The common problem among businesses is they only backup their files when it suits them or when they find the time to do so. So instead of manually doing the backup, make sure that you have your system synced to it.
Nowadays, this is very easy to do with the advancements of various cloud storage platforms. Make sure that everything is configured properly so you won't be surprised with another problem when you need the backup the most.
Having your backups made automatically is way easier and convenient for you and your employees. This saves them from the extra time needed to backup important files.
Final words 
A good backup recovery plan should include all the files and processes needed to keep your business running. In the event of a disaster, this backup will be your Holy Grail in rebuilding your organization. Aside from setting a backup, you should also brief your employees about how to access or use it safely. That way, you're not the only one who knows what to do.
https://www.omnipotech.com/wp-content/uploads/2020/04/logo-sized-300x80-2-300x80.png
0
0
Ed
https://www.omnipotech.com/wp-content/uploads/2020/04/logo-sized-300x80-2-300x80.png
Ed
2019-12-26 20:46:57
2019-12-26 20:46:57
What Does a Good Backup Recovery Plan Look Like?