The Problems IT Partners can Help you Solve
An IT partner can either make or break your business systems. That's why choosing a partner should follow rigorous research, consultation, and brainstorming. Hiring a good IT partner can help you solve various problems that could impact your business' operation. The following are some of the IT woes that an IT provider can help solve.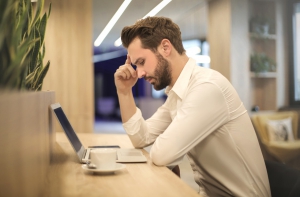 Security errors
The biggest problem that an IT service provider can solve is the lack of security measures in your system. You may not know it, but you probably have a backdoor open for hackers to enter. A reliable IT provider can help spot and patch these loopholes right away.
If you think that your web security is lax, feel free to raise it with your IT provider so they can provide the right solution.
Malware threats
Viruses and malware will directly impact the performance of your employees. Worse, these threats work in the background like ticking time bombs. You'll only know of their presence once your PCs are slowing down and you lose access to your files.
Malware can come from a malicious email, website, or external hardware plugged into your system. This should be addressed right away to prevent data breaches and downtimes.
Network errors
Network errors cause an erratic connection. This leads to recurring downtimes and poor productivity among your employees. Although it may not harm your system as malware does, network issues can be a sign that something has penetrated your system.
An IT expert should take a look at your network and see if malicious activity is occurring.
Redundant systems and hardware
Many businesses are guilty of purchasing tech they don't actually need. This leads to redundancy, which only wastes your resources and prolongs the processes your employee has to perform.
An IT partner can conduct an audit of your system to identify which tech has to go, which should be updated, and what systems should be revamped. It gives you a bigger picture of your IT infrastructure.
Syncing problems
Syncing your files in real-time is crucial for the smooth flow of your employees' work. However, if your sync works sporadically, you have to get it checked by an IT expert. The professional will troubleshoot your system to keep the sync function up and running. There's a chance that an app or an outdated piece of tech is causing the problem.
Corrupted files
Corrupted backup files are every business's nightmare, especially when they need it the most. Remember that backup files are supposed to be your safety net when hackers attack your business. So if you discover that your backups are corrupted, call your IT partner right away for a solution. Your IT partner will help you find the best backup plan that will secure your files.
Outdated software and tech 
Business owners who are too busy to audit their IT often oversee outdated tech. In this situation, the expertise of an IT partner comes handy. Outdated technology is slow, inefficient and prone to problems. That's why businesses rely on IT partners to update their tech stack.
https://www.omnipotech.com/wp-content/uploads/2020/04/logo-sized-300x80-2-300x80.png
0
0
Ed
https://www.omnipotech.com/wp-content/uploads/2020/04/logo-sized-300x80-2-300x80.png
Ed
2019-11-28 21:54:06
2019-11-28 21:54:06
The Problems IT Partners can Help you Solve