The Huge Benefits of Using an Outsourced IT Partner
Outsourcing your IT needs can save time, money, and energy. Aside from that, you'll get the best value and service if you choose the right IT partner. Not all IT services are made equal, however,  so it's important to find one that suits your business. It's about asking the right questions and knowing the provider before inking the deal. With a reliable IT provider, you will reap the following benefits: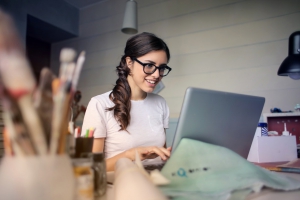 Increasing your bottom line
By outsourcing, you no longer have to maintain an in-house IT team. That means you can save money from training, acquiring new equipment, and managing a separate team. All of these will increase your bottom line. In fact, the money you'll save by outsourcing can be allocated to improve your facilities.
Aside from that, IT providers can help manage your budget. This way, you have full control over spending. Take note that it's much better that you hire a full-time IT provider than pay-as-you-go schemes.
Accountability for your IT infrastructure
With a contract in place, you can hold the IT provider accountable for any glitches that may happen in your system. This way, they will fix the issue right away and prevent expensive downtimes on your business. This is much better than having an in-house team deal with the problem. Aside from paying their salary, you also have to carry the burden of managing and ensuring their performance.
Overall, outsourcing your IT needs will free you of the responsibility of overseeing your IT. Still, you'll not lose control over your infrastructure.
Proper advice for your productivity 
Many businesses don't realize that IT experts can help boost their productivity through proper management and advice. Since you're getting tips from experts, you can easily run your business with the right IT solutions.
Take note that a reliable IT provider won't just handle your IT. They will also work with you so you can increase your employees' productivity.
Round-the-clock monitoring
IT experts monitor your systems around the clock. So when a problem arises, they can easily fix it fast. The IT problem won't have to wait until morning when it has already caused massive downtime on your system.
It's also added peace of mind on your end. Aside from that, you can improve the user experience of your customer for whatever product or service you're selling. In the end, outsourcing your IT won't just free you from another burden; it will also help increase your revenue.
You can focus on more things that matter 
Instead of worrying about IT needs, you can outsource it to an expert. This way, you can focus on other things that matter to your business. You can work more on your audit or assessing the performance of your employees. Since you have saved time and money, you can also work on another investment or the expansion of your business. You'll be surprised by how much you can save by hiring an IT partner.
https://www.omnipotech.com/wp-content/uploads/2020/04/logo-sized-300x80-2-300x80.png
0
0
Ed
https://www.omnipotech.com/wp-content/uploads/2020/04/logo-sized-300x80-2-300x80.png
Ed
2019-11-28 21:52:32
2019-11-28 21:52:32
The Huge Benefits of Using an Outsourced IT Partner