The best advice on how to find a trusted IT consultant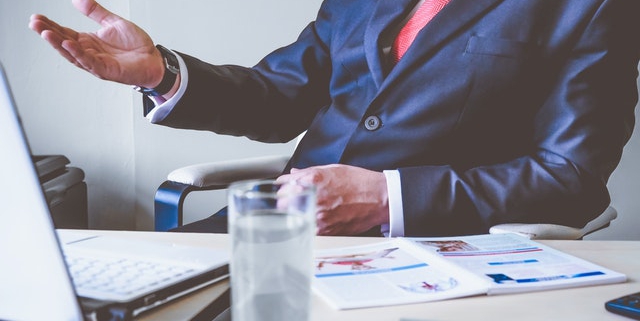 Finding a great IT consultant that you can trust is the bane of many a company director. Just how can you know whether you've found the perfect fit for your organization. It's not simply a case of choosing the nearest IT consultant to your business or trusting the first IT consultant that you find. IT is becoming more important and more crucial to the effective running of a business. That means these people will play a critical role in the ongoing success of your business. You don't want to trust that responsibility to someone who isn't up to the task. Choosing the wrong consultant means putting your business, your livelihood and the livelihoods of your employees at risk.
If you want to find the best IT consultant for your company here's what you should and shouldn't do.
What to do when looking for an IT consultant
Have a clear brief
It's hard for IT consultants to provide an accurate quote or give your business an accurate appraisal if you aren't sure why you need an IT consultant or what you want them to do. Make sure your IT budget is clear, your goals are laid out and that every stakeholder is in agreement on the direction you want to take.
Search far and wide for the best fit
It may sound like common sense but you'd be amazed how many people stop looking for IT consultants after they've spoken to a couple. There are hundreds of IT consultant near you, so don't stop until you've found several that you think you could be happy with.
Don't pin everything on your IT guy
Some businesses have a tendency to pin everything that goes wrong on the IT guy. This is a bad mindset to have and one that can see you run through several great IT consultants. The truth is that sometimes things go wrong for no reason. The important thing is that your IT consultant has a backup and recovery plan for when things do go awry.
Make sure you cover your lack of skills
There is no point hiring a yes man IT consultant who is going to agree with everything you say. Instead, look for someone who has a complementary set of skills to your own so that they can add serious value to your business. You want them to offer advice, not to do what you say.
What not to do when hiring an IT consultant
Don't think that your IT consultant will do it all
When some companies hire an IT consultant, they think they can absolve themselves of all IT-related responsibilities. This isn't the case and it can quickly lead to a breakdown in the relationship if you aren't willing to take charge of certain matters.
Go for the cheapest option
Yes, IT can be expensive. But it is one of the most critical parts of your business. It's worth paying for quality professionals. Picking the cheapest option is almost certain to end in failure.
For more information on managed IT support and we can help protect your business' digital assets, get in touch with our team. Call our sales and support team on 281-768-4800 today.
https://www.omnipotech.com/wp-content/uploads/2019/05/adult-blur-businessman-288477.jpg
480
640
Ed
https://www.omnipotech.com/wp-content/uploads/2020/04/logo-sized-300x80-2-300x80.png
Ed
2019-05-08 15:15:09
2019-05-08 15:15:09
The best advice on how to find a trusted IT consultant