The Benefit of Having a Managed Services Agreement
A managed IT services agreement with a reputable IT provider helps you stay on top of your business' operation. It gives you peace of mind and guarantees that your IT partner is accountable for whatever glitch that may occur in your system. Aside from that, you'll have access to a pool of experts without having to train them or purchase the latest tech from out-of-pocket expenses.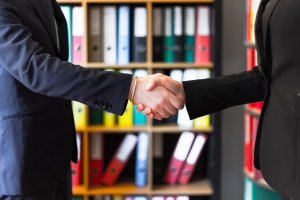 Instead of sticking to pay-as-you-go systems and subscriptions, an agreement is a proactive choice. The following are some of the benefits of having a managed services agreement in place:
Reducing IT costs
A managed IT agreement will help reduce the operating cost of your IT. Your IT partner will identify redundant systems and offer you the best solutions without compromising performance. Instead of paying for pay-as-you-go solutions, an agreement has a fixed, or at least controlled pricing. This saves you from inflated rates of other providers.
Proactive maintenance
Above all, a managed IT agreement gives you the benefit of proactive maintenance. This will prevent IT problems even before it impacts your business' operation.
Moreover, your IT partner will help you prepare better against cyberattacks. They will also place more layers of security to protect your business from a data breach, theft, and hacking. On top of that is round-the-clock monitoring without the need to handle an in-house team.
Personalized IT solutions
An IT partner that offers a service agreement will sit down with you to know what your business needs are. This way, they can personalize the contract and offer solutions that suit your workplace.
While IT vendors will try to persuade you to purchase new tech or installations, IT partners will check if your current system is still workable. Also, they will offer integrations that work with the least possible cost.
Up-to-date training 
Even if you don't maintain an IT team, you still need to train your staff in cyber education. This way, you can increase your protection against hackers who target unknowing employees. Your IT partner can help provide this, as indicated in your personalized managed services agreement.
An expert will teach your employees how to manage passwords, how to spot malicious activities and other aspects related to your business.
Keeping workstations updated
With an agreement in place, you have the guarantee that your workstations will be updated regularly with the latest tech and systems. This is a great investment, especially if you're scaling up your business. With the technological advancements gracing workplaces, you must have a scalable IT partner.
This way, you can accommodate rapid changes in your business. It will also save you time from looking for different vendors.
Removes the burden of in-house management 
If there's one benefit of having a managed services agreement, it would be freeing yourself of the management burden. You only have to keep a small IT team to communicate with your IT partner. The rest of the services and maintenance are on the provider's hands. This way, you can focus more on other aspects of your business.
https://www.omnipotech.com/wp-content/uploads/2020/04/logo-sized-300x80-2-300x80.png
0
0
Ed
https://www.omnipotech.com/wp-content/uploads/2020/04/logo-sized-300x80-2-300x80.png
Ed
2019-11-28 21:51:37
2019-11-28 21:51:37
The Benefit of Having a Managed Services Agreement