IT Questions Small Business Owners Should Ask Themselves
Many business owners don't have in-depth knowledge about their IT infrastructure. This leads to undiagnosed problems and recurring glitches.  Many are at a loss about what they should do in times of tech problems. Worse, temporary IT workarounds waste a lot of time and energy on the part of the employees.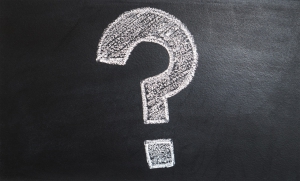 For that reason, small business owners need to answer these questions:
Do I have backups in place?
Backups are indispensable, regardless of the size of your business. You should always make redundant backups, both offline and online. So if someone hacks your system, you won't be left in shambles.
Backup files help you rebuild after a major downtime. If you don't have any, you should prioritize this task as soon as possible.
When is the last time I updated the company's security software?
You should make it a habit to update security software regularly. This will keep your system safe from hacking and other cyber threats. You should also utilize redundant layers of security to prevent hackers from infiltrating your business. Remember that outdated software is also the reason for slow-loading PCs and recurring crashes.
Updating is an easy task that your IT department can handle on its own.
What are the recurring glitches my employees experience?
Recurring tech errors are signs that something is wrong with your IT system. It also denotes a bigger problem in the future, like a major crash in your IT infrastructure.
When you recognize these minor problems, you can come up with solutions easily. Don't wait until small problems become bigger before you act.
You can mobilize your department heads to identify these glitches and to communicate with your IT provider.
How much should I spend on IT?
Here's a fact: more than half of small businesses barely have a budget for their IT. Most of the time, the IT department suffers from cost-cutting. This exposes the company to hacking, recurring IT woes, and other issues that will hinder productivity.
The next question here is how much you're supposed to spend on IT. This varies across organizations, though experts estimate that small companies spend around 5% of their total revenue on IT.
As much as you want a stable IT system, you should never overspend.
How's the speed of my business computers?
Slow-loading computers are tell-tale signs of malware. If you update your software, free up space, and the problem lingers, you have to tap an expert to help you out.
Malware goes unnoticed in many workplaces for months. Only when the damage has advanced that the employees will spot the threat. This can paralyze an organization's operation.
How many people do I have in my IT department? 
Overstaffing your IT department is a no-no. In the long run, it will cost a lot with little returns. Unless you're in the tech industry, it's best to outsource your IT department to a managed service provider.
A managed IT service provider has experts who can audit, revamp, and maintain your IT system. They also provide proactive solutions to prevent major tech glitches at work.
https://www.omnipotech.com/wp-content/uploads/2020/04/logo-sized-300x80-2-300x80.png
0
0
Ed
https://www.omnipotech.com/wp-content/uploads/2020/04/logo-sized-300x80-2-300x80.png
Ed
2020-02-07 22:23:53
2020-02-07 22:23:53
IT Questions Small Business Owners Should Ask Themselves