Is Office 365 Perfect For My Business?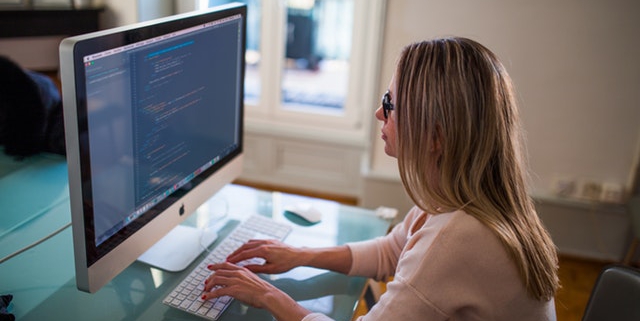 Office 365 is a subscription-based service from Microsoft. It provides solutions for an extensive variety of users, from startups to large enterprises. However, this begs the question of whether your business really needs it.
To answer this query, we need to understand what Office 365 is and how your company can make use of its features.
What is Office 365?
Strictly speaking, Office 365 is not just a service but a fully-functional software. Instead of being offered as a product, Microsoft delivers it as a service which you can subscribe to on-demand.
Is Office 365 any better than Microsoft Office?
Yes, it is. And for a number of reasons too. Below, we will highlight the 5 advantages of Office 365 from the now-outdated Microsoft Office.
1. Flexible usage
Its main advantage is that you still get to use the Microsoft Office Suite, but you are no longer restricted to a single user or computer. Office 365 enables multi-platform use across several devices, from Mac and PC desktops to smartphones and tablets running on Android, iOS, or Windows RT. Depending on your plan, multiple users can also share accounts and use services simultaneously.
2. Offers more services
Office 365 grants access to a broader set of services. Basic plan subscribers get to use Office Online, which is basically Microsoft Office packaged for online integration. It includes:
Word

Excel

PowerPoint

OneNote

Outlook

People

Calendar

Tasks

OneDrive

Publisher

and Access
3. Easy to collaborate
Business and enterprise plans not only gain access to the above features. Companies can also utilize a range of hosted services for collaborative purposes. Namely, they are Skype for Business, Microsoft Teams, Exchange, SharePoint, Yammer, and Delve.
4. Seamless online syncing
Another advantage of Office 365 is its cloud-based platform. Of course, you can still view, create, and edit files remotely on a compatible device. But you can also access them anywhere as long as you're connected to the internet.
5. Rolling updates
With Office Suite, you had to purchase a new license to get an updated version of the software. But with Office 365, you receive continuous and automatic quarterly updates for as long as you are subscribed. These include minor updates such as bug and security fixes and major updates.
Now that you know its features, let's take a look at why Office 365 is the perfect business solution.
Why Office 365 is ideal for business
Office 365 is highly adaptable. You could have a one-man army or a massive enterprise with thousands of workers. And still, you'd be able to make great use of its services. You can choose a suitable plan that caters to your specific needs. Microsoft offers a range of plans exclusive to businesses and enterprises.
It certainly helps that most people are already familiar with Microsoft's products. Combined with cloud and multi-platform environment, employees will find it accessible and easy to use. Should you decide to integrate it into your business, there will be minimal adjustments needed.
Office 365 makes it easy to collaborate on projects. Employees can send emails and instant messages, share files, and host audio and video conferences. Thanks to its suite of tools, Microsoft can improve performance and facilitate business growth.
https://www.omnipotech.com/wp-content/uploads/2019/05/apple-blogging-coder-36990.jpg
426
640
Ed
https://www.omnipotech.com/wp-content/uploads/2020/04/logo-sized-300x80-2-300x80.png
Ed
2019-05-22 08:29:07
2019-05-22 08:29:07
Is Office 365 Perfect For My Business?