Is Data Backup Worth it For Your Company?
Many businesses operate day-to-day without a solid backup of their digital data. This exposes them to the risk of massive data loss, which, in the long run, will cost a lot of money. Regardless of a business' size, backups are necessary. In the event of data loss or hacking, the lack of backup will cause major downtime. Worse, it will also compromise the quality of your service.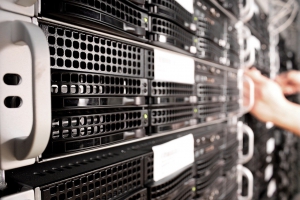 Over the years, the act of performing backups has drastically changed. Floppy disks were phased out, and you no longer have to have large pieces of hardware. The web has offered an option that many businesses can utilize at a very low –or sometimes free – cost.
Why you need to backup now
Back in 2017, data loss is responsible for about 1.8 trillion dollars' worth of damage across industries. This is a sky-high amount on which small businesses have been at constant risk. Many think that since they are a small-time business, they are not worth it in the eyes of hackers.
However, business owners should know that hackers are targeting smaller shops due to their vulnerability.
Even if you own a small business, data loss isn't a joke. It will directly jeopardize your business' reputation and the privacy of your customers. Worse, you may face a lawsuit.
Also, unhappy employees will delete data deliberately as revenge for their bad bosses. If you don't have a backup, your system is a sitting duck against attacks and potential data loss.
Aside from that, natural calamities can also damage your facilities. This will leave you empty-handed, much so if you keep relying on physical hardware as backups.
With all of these possibilities, you should be ready. Always create redundant backups to secure important information and files that are integral for your operation.
How backup improved over the years
The introduction of data replication made backup a total breeze. Based on an image, this technology can now interpret data and store it automatically. This way, you no longer have to perform manual backups.
Aside from that, you can sign up for auto backups using a third-party online application. Whenever changes occur on your system or files, it will sync automatically to the online repository. However, you have to ensure that the online platform has layers of security.
The advancement in technology removes the hindrance to creating redundant backups. Copying and storing files is now way faster. Aside from that, backup systems can detect duplicate files, allowing you to filter out unnecessary files that may cause confusion.
How to back up your data
Thumb drives, SD cards, and external hard drives are the default backup methods. But as much as all of these are ideal and handy, you should also back up on the cloud. For small businesses, some platforms offer a free storage capacity that's expandable for a specific cost.
Local and network backups are also necessary. Make sure that you have a physical hardware backup in your facility, an off-site backup, and a system backup within your network. That way, you have multiple safety nets if data loss occurs.
https://www.omnipotech.com/wp-content/uploads/2020/04/logo-sized-300x80-2-300x80.png
0
0
Ed
https://www.omnipotech.com/wp-content/uploads/2020/04/logo-sized-300x80-2-300x80.png
Ed
2019-12-26 20:44:49
2019-12-26 20:44:49
Is Data Backup Worth it For Your Company?