How You Can Help Your IT Provider Serve You Better
Many companies tend to hire an IT partner and then give them full responsibility for securing and running their system. As much as the latter is accountable for the performance of your IT infrastructure, it doesn't mean that you're not going to help them. Between you and the IT provider, you're the one who knows more about your business. With this, IT services have to be two-way traffic where your IT partner assists you, and you help them out as well.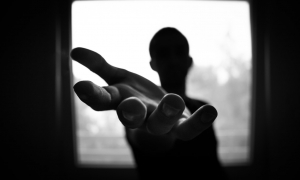 So how can help IT providers serve you better? Here are some things you can do:
Be honest with your needs
When talking with your IT partner, always tell them what your business actually needs. Honesty pays off, especially if you're running a big company. Always be upfront to save you and the provider time from guessing which technology works better.
This way, your IT provider will also know about the limitations you're dealing with. Also, if you don't agree with the suggestions of the IT provider, let them know right away in a professional manner.
Don't put off issues
Once you discover an issue in your IT infrastructure, let your IT provider know right away. This way, they can mitigate the issue before it becomes a full-blown problem. Aside from giving your IT provider the best chance to fix the problem, being proactive will also prevent your business from experiencing downtimes and expensive losses.
It might be a hassle now, but facing IT problems right away is much better than allowing it to inflate into a bigger headache.
Be open to new ideas
Many businesses shy away from new tech due to the perceived cost and massive change. As much as integrating new technology into your new business is an unfamiliar process, your IT provider will always be of help.
Sure, it's easier to stick to your daily habits and routines, but you'll be surprised by the improvement your employees will experience. The steeper the learning curve is, the better the results will be.
Always tell the whole story
Never hide anything to your IT provider whenever problems arise. It might hurt to admit that you caused the issue, but it will be easier for them to address the problem if you tell the whole story.
Also, by being transparent, you're allowing your IT provider to give you useful advice for your business. This way, you're also getting the most out of your investments. Let your IT provider know what's happening so they can help you with the right solution.
Plan your IT with them 
Planning your business' IT budget and infrastructure is a two-way process. You shouldn't expect them to hand a plan and execute it for you. It will be better if you give your personal recommendations and ideas to complement their expertise.
Take note that even though IT providers are experts, they can only provide the best service if you let them know what you need. Besides, you are the one who knows more about your business and what it needs.
https://www.omnipotech.com/wp-content/uploads/2020/04/logo-sized-300x80-2-300x80.png
0
0
Ed
https://www.omnipotech.com/wp-content/uploads/2020/04/logo-sized-300x80-2-300x80.png
Ed
2019-11-28 21:49:18
2019-11-28 21:49:18
How You Can Help Your IT Provider Serve You Better