How to Reduce Management with a Managed Service Provider
If you have a small business, relying on your IT staff alone isn't always a cost-efficient move. As much as sticking to a small team seems affordable, it can yield more disadvantages in the long run. Also, acquiring and updating your IT infrastructure will cost a lot if you're shouldering it on your own. Because of this, you're better off hiring a managed IT service provider.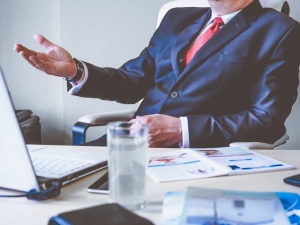 So how does a managed IT service help you reduce overhead costs and relax management demands? The following are some of the advantages they bring:
A team of cybersecurity of experts
The best thing about managed IT services is you'll get access to a pool of cybersecurity experts without hiring them as your employees. Instead of overstaffing your IT department and training continuously, you can give the responsibility to the service provider of your choice. This can save significant financial resources.
Constant updates
Another benefit of hiring managed IT services is the advantage of updating your infrastructure without acquiring it on your own. Also, you no longer have to retrain your staff to keep up with the ever-changing world of cybersecurity.
Also, most managed IT services will perform the audit on your system to know what's missing.
No need to purchase infrastructure on your own
Small businesses don't always have the budget to upgrade to the newest technologies. If this is the case, hiring managed IT services is the best choice. These providers acquire IT infrastructures and distribute them to their clients. Even better, the provider will be responsible for fixing it right away should any problems arise.
Managing multiple systems without the hassle
For those with multiple IT systems, managing it with an in-house team is very demanding and exhausting. At some point, it will consume time, resources, and manpower, which could be channeled into other aspects of the business.
By hiring a managed IT service, you can let go of these responsibilities while still having full control over your IT infrastructure.
Reduced cybersecurity risk
Managed IT services specialize in cybersecurity measures, so rest assured that your system would have a leveled up protection against threats. Since these service providers are experts, you'll have the peace of mind that risk will be minimized. A cyber attack prevention plan will also be in place should a hacker get access to your system.
No need for additional IT staff
Within a small business, the IT department usually suffers when the management cuts corners. Without a managed IT service, your cybersecurity will be compromised and your system will be a sitting duck for hackers. At any point, you can become the target of phishing, ransomware, and data breach.
But with a managed IT service, you no longer have to hire more people since they will be taking over the task. That's more cost-efficient in the long run.
Wrapping up
Managed IT services may sound expensive. But if you calculate the cost to benefit ratio, it's worth it than maintaining an overstaffed IT team.
https://www.omnipotech.com/wp-content/uploads/2020/04/logo-sized-300x80-2-300x80.png
0
0
Ed
https://www.omnipotech.com/wp-content/uploads/2020/04/logo-sized-300x80-2-300x80.png
Ed
2019-10-07 17:23:21
2019-10-07 17:23:21
How to Reduce Management with a Managed Service Provider