How Managed IT can Improve Your Business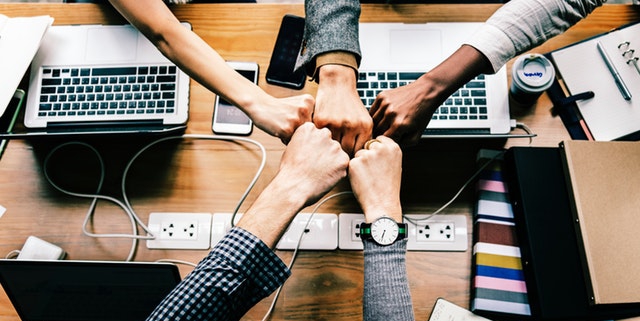 No matter what industry you are in, IT is an indispensable component of running a business. We live in the internet era where most people browse, refer, and purchase items or services on the web. As much as brick-and-mortar stores are still ideal, incorporating and managing an IT department will give your business an added edge.
IT is synonymous to innovation. Without it, your company will be left behind by competitors who have exploited everything that managed IT can bring to their businesses.
Here's how managed IT can boost your sales:
Effective marketing
A robust digital presence and a streamlined marketing team will result in a higher success rate. Unlike traditional outdoor posters, your business will benefit more from reaching the audience on the cloud. Times have changed, and IT is playing a significant role in this aspect. More so now that almost all consumers rely on the internet to look for solutions.
Reduced fake orders
Fake orders can be prevented if you employ a strong IT department that will filter out any suspicious activities. This means that you can channel your business' resources to delivering products or services to actual buyers. Instead of being blind with who's real or not, you can set up an IT system that works for that specific purpose.
Gauging customer feedback
Your ability to communicate with your customers says a lot about your business. With a managed IT department, you can receive feedback from your customers, respond to them, and gauge what your target market is looking for. You can incorporate this to your marketing efforts. Take note that interaction with customers help brands develop a better image for their businesses.
Productivity in the workplace
Productivity software will directly reduce your operation cost. With this tool, all your employees will have an organized process of providing the service. From the creation of the product or service to delivery and after-sales support, productivity tools will revolutionize your workplace.
Also, there are various pieces of software that help in retaining customers, acquiring new ones, and mitigating any complaints.
24/7 monitoring
Unlike the old times, you can now monitor your business all day long. A managed IT service can track your sales, performance, and employees even as you sleep.
This way, you can quickly gather issues and fix them before it becomes a big problem.
Added security
An IT department will help build a strong security wall for your business on the web. Nowadays, hackers are targeting small players since they are more vulnerable and oblivious of the attacks.
Make sure that you secure your online payment portals, shopping cart, and every point of contact where your customers encode their personal information.
Researching  
Aside from organizing your business' day-to-day operation and cloud security, your IT team is also responsible for researching and expanding your brand. You can use it to get the pulse of the market and use those findings to shift your marketing strategies. It's like a sailing a ship and mastering the wind.
https://www.omnipotech.com/wp-content/uploads/2019/09/bump-collaboration-colleagues-10685231.jpg
418
640
Ed
https://www.omnipotech.com/wp-content/uploads/2020/04/logo-sized-300x80-2-300x80.png
Ed
2019-09-15 17:02:36
2019-09-15 17:02:36
How Managed IT can Improve Your Business