How IT training Can Save Your Business in the Long Run
Continual training is necessary to ensure that your business will run smoothly. In fact, such training will save your business operation in the long run. IT training, specifically, is crucial to guarantee that your employees are well-equipped for various situations that may jeopardize your organization.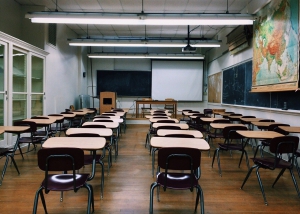 You don't have to transform your employees into tech experts. Still, a working knowledge about your system and basic IT needs would go a long way. Here are some of the benefits of taking your time in training your team:
It helps them to spot online scams
Online scams are rampant, and they can compromise the security and integrity of your business. Your employees may fall prey to phishing or ransomware. Take note that these two scams can milk money from your business and cause substantial losses.
But with proper training, your employees can identify the tell-tale signs of potential scams. They will become more vigilant and careful about the pages and files they will open or access.
They will understand how to use tech properly
Companies have their own horror stories about expensive tech being wrecked by employees who don't know how to use it. Worse, they don't have an idea about its price tag. Proper orientation will go a long way here.
Even though some mistakes may look obvious to you, it's not always the same with your employees. It's best to train them ahead to prevent any expensive and frustrating mistakes.
It prevents inadvertent data breaches
Without proper IT training, your employees may inadvertently expose confidential information. This can be very problematic, especially if it involves customer information. Aside from that, it will also open doors to potential hacking and theft.
Take note that data breaches can escalate quickly. So before it even happens, you must brief your employees about how they should handle information and what to avoid. It's best to have an IT plan that they can follow.
It saves you money
Although IT training may cost a fee and consume time, it's worth the hassle. It will pay for itself over time as you will experience fewer losses and expensive mistakes. Aside from that, your employees can keep up with the standards of the industry. You can even use this competency for marketing your business and increasing prices.
No company wants to pay ransomware demands or settlement charges from customers. So before it's too late, you should act now.
Your IT team won't be overwhelmed 
The problem with untrained employees is that they tend to rely on your IT team too much. This will lead to overwhelming tasks for your IT guys. Usually, most of these tasks can be done by your employees only if they have the working knowledge to do so.
So as part of your onboarding process, consider integrating a basic IT training. It doesn't to be very comprehensive. Start with the basics and cover other things later on. That way, you will have a solid foundation and peace of mind that your employees are IT-competent to some extent.
https://www.omnipotech.com/wp-content/uploads/2020/04/logo-sized-300x80-2-300x80.png
0
0
Ed
https://www.omnipotech.com/wp-content/uploads/2020/04/logo-sized-300x80-2-300x80.png
Ed
2019-12-26 20:44:02
2019-12-26 20:44:02
How IT training Can Save Your Business in the Long Run