How a remote managed service provider can manage your network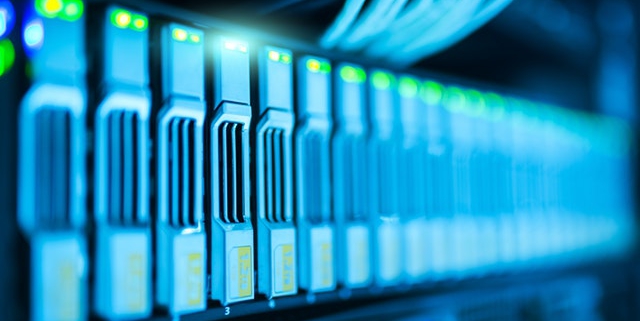 Business owners have more than enough on their plate without having to worry about keeping their business' IT network in shape. Yet this is the responsibility that tens of thousands of small business owners across the country take on when they choose not to hire an IT support company to manage their network.
When you outsource your IT to a managed service provider, tasks such as updating software, implementing firewalls and backing up data are taken off your plate for good. Even better, you don't have to have IT staff in your office. IT support can be carried out remotely so you get the peace and quiet you need to work.
If you're considering a managed IT service provider, here are three ways we can help manage your business network.
Constant up-to-date and secure systems
It can seem like a system or a piece of software has to be updated every single day. That's why many business owners simply ignore these messages whenever they appear. Doing so is putting the business at risk, however. When you don't apply updates promptly, you put your systems at risk of exploitation or failure. Patches are created whenever a fault with a piece of software is identified. So the longer you leave your systems unpatched, the greater the likelihood of your business suffering an attack.
When you hire an IT support company, you don't have to worry about keeping your systems and software up-to-date. Your service provider will do everything remotely and as soon as possible. This doesn't just make your business more secure, it also gets rid of the annoying warning messages that appear every time you start your machine.
No annoying site visits
Having IT teams buzzing around the office can be a big distraction to staff. Distractions cost money, which is why managed IT services will always be carried out remotely where possible. Thanks to the technology of today, there isn't much that can't be completed remotely, meaning you will rarely have to see your IT team at all.
Some IT management providers will charge extra for on-site fees and do everything they can to ensure on-site visits are necessary. But with a respectable and reliable IT service provider, this issue isn't a problem. In fact, the reverse is true. These companies will want to keep on-site visits to a minimum in order to ensure expenses are as low as possible.
Of course, no on-site visits whatsoever isn't a good thing either. Some things have to be taken care of in person. That's why when site visits are necessary an effective IT support company will make sure they are there to do the job properly.
Remote monitoring and threat detection
While having up-to-date systems will keep threats to a minimum, it won't remove them completely. That's why managed service providers will also provide a remote monitoring service that can track, identify and eliminate threats as soon as they appear.
For more information on managed IT support and we can help protect your business' digital assets, get in touch with our team. Call our sales and support team on 281-768-4800 today.
https://www.omnipotech.com/wp-content/uploads/2019/05/bandwidth-close-up-connection-1148820-1.jpg
427
640
Ed
https://www.omnipotech.com/wp-content/uploads/2020/04/logo-sized-300x80-2-300x80.png
Ed
2019-05-08 15:11:00
2019-05-08 15:11:00
How a remote managed service provider can manage your network