Do You Need a Data Protection Officer?
A Data Protection Officer (DPO) isn't a new role, but it has been emerging rapidly among companies. This role is responsible for data protection of companies, much more so for businesses that handle sensitive information. But what is a DPO and does your business really need one?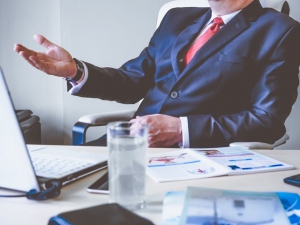 The role of the Data Protection Officer
A DPO is a leadership role proposed and required by the General Data Protection Regulation (GDPR). This is part of the effort to prevent the increasing cases of data breach among businesses. Also, this position will solely focus on the planning, execution, and overseeing the data protection strategy of a company.
With a DPO handling your data safety, a business will have an added security layer, which will possibly put a stop on hacking and other unauthorized access to information.
It's also part of streamlining the security system of businesses as well as upholding the highest standards in cybersecurity.
Does your business need a DPO?
Some businesses don't really need a DPO. To check if your company needs one, the following are some of the points that you need to consider. A DPO is only a requirement if your company meets the following conditions:
*If your core operation involves a large chunk of personal data about offenses and convictions
*If your core operation involves systemic monitoring of large amounts of data
*If the operation is performed by a public entity, body, or organization
*If your business works with citizens in Europe and needs to be aware of GDPR regulations
It's easy to think that SMEs could be exempted, but as long as the business meets these conditions, they will have to appoint a DPO.
Responsibilities of a DPO
Based on the GDPR compliance details, a Data Protection Officer has the responsibilities not limited to the following:
*Serving as a representative or contact point in everything that concerns the company's privacy and access requests. This includes data breach reporting and the likes.
*Educating the employees of their obligation under the GDPR compliance rules
*Consistent monitoring of the company's data protection compliance based on the GDPR rules.
*Advise the management about data protection impact assessments and other concerns about data security.
Who can you appoint as a DPO?
You need to appoint a professional with experience in this role. This is especially true if you are a small business with little experience in data protection. That means it is essential the person you hire should have experience and knowledge about data protection laws to become a compliant DPO.
While you can appoint a current employee as DPO, you can also outsource the role so you won't have to shoulder the training and compliance.
Final words
A Data Protection Officer (DPO) will help level up the security of your company. As much as not everyone requires this role, it's best to check if your business will benefit from it. It's an additional role, but it surely secures your business from various data threats.
https://www.omnipotech.com/wp-content/uploads/2020/04/logo-sized-300x80-2-300x80.png
0
0
Ed
https://www.omnipotech.com/wp-content/uploads/2020/04/logo-sized-300x80-2-300x80.png
Ed
2019-11-07 02:56:11
2019-11-07 02:56:11
Do You Need a Data Protection Officer?