Do you have support for all your business devices?
Most business owners come to understand they are much better off when they have a competent and certified IT team looking after their computers. But what about the other devices you and your employees use to keep your company running?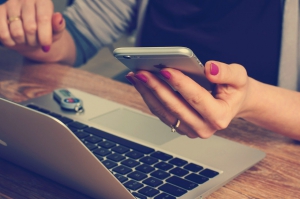 Business owners spend a lot of money making sure they have a qualified IT technician looking after their PCs. But what about all their mobile devices that let employees work from anywhere? Unfortunately, a lot of business owners don't think twice when it comes to mobile devices; and that often means they don't have the support you need.
To help you understand the need for high-quality mobile device support, let's look at exactly what most businesses need.
Proper mobile functionality
If you are spending a lot of money on mobile devices like phones and tablets, it's important to make sure that they are working properly and that your team is able to use them seamlessly on the go. You need an IT provider who can set up all your business' mobile devices, install the right technology so that employees can use them securely wherever they are, and put a plan in place to ensure they stay updated.
Reliable performance
Mobile devices have been designed to be as easy to use as possible. Almost anyone will be able to pick up a smartphone and tablet and be able to use it in a matter of minutes. Unfortunately, this can mean that these devices aren't as technically robust as desktop devices. That can make it hard to diagnose and fix problems when they do occur. As such, it is important that your IT provider is able to provide quick and efficient troubleshooting when your devices do play up.
Data security
Data security is another big issue for mobile devices and this is becoming an even bigger problem when more and more work is completed on them. Mobile devices are particularly easy to exploit and hack, which puts your data at risk.
You need an IT provider who is able to adequately protect devices to make sure that no matter how badly your employees use them, your sensitive business data is safe. If you let employees use their own devices, you'll also need an IT provider who can draw up and implement a suitable BYOD policy, too.
Budgeting for device costs
As anyone who has bought a new phone recently will know, mobile devices aren't cheap. When you're buying them for your business, costs can quickly add up. That means proper budgeting is absolutely essential. A great IT provider will be able to sit down with you and help you find cost-effective solutions to your mobile device need, as well as budgeting for the new technology and updates needed to keep them secure.
Need better support for your business devices?
If you're not getting the mobile device support that you need, it's time to switch IT providers. Get in touch today to find out how our IT experts can help get your business mobile while keeping it secure.
https://www.omnipotech.com/wp-content/uploads/2020/04/logo-sized-300x80-2-300x80.png
0
0
Ed
https://www.omnipotech.com/wp-content/uploads/2020/04/logo-sized-300x80-2-300x80.png
Ed
2020-03-13 19:43:08
2020-03-13 19:43:08
Do you have support for all your business devices?