Do IT Certifications Really Matter?
Each IT service provider will always take pride in the certifications their professionals or the company itself has. It serves as proof that they are skilled enough to handle various types of IT infrastructures and tasks. But the question is whether these IT certifications really matter? Here, we'll weigh the points and come to a conclusion.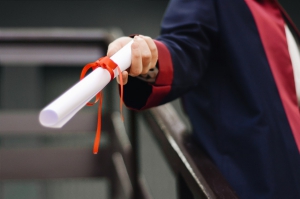 IT certifications have a purpose
IT certificates are usually provided on a renewal basis. This means that the company has to undergo regular tests to continue to secure their certifications. Some have to meet certain standards for the governing body to issue a specific certification.
And since the IT workers will undergo training, it's a guarantee that they are actually learning something. They will use such information to improve their service. This can be especially important when it comes to new technologies.
According to 44% of IT decision-makers, IT certifications help IT workers perform tasks faster.
Nevertheless, it's not just about the number of certifications the company has, but what kind. For example, Microsoft and Google certifications are quite a big deal. Cisco certifications are even more prestigious together with other cybersecurity giants.
Among IT providers, the most popular and useful certifications are those in cybersecurity, application development, help desk, operating systems, and more.
Certifications make money for IT providers 
IT certifications aren't just for show. Many IT providers bank on it to boost their bottom line. IT workers with topnotch cybersecurity certifications earn the highest salary. For businesses that hire them, the certifications are proof of the quality of service they can provide. Also, businesses can use such certifications for marketing their services or products to their customers.
Certifications all boil down to improving the knowledge, skills, and preparedness of each IT worker. This way, they can provide a better service, not to mention keeping up with the ever-changing platform called technology.
IT certifications are not everything
While IT certifications are indispensable, it doesn't embody everything about the IT worker's skills. In the end, it's also about experience and practical application. If you're hiring an IT service provider, asking the right questions will help you gauge if a specific company is worth your time and money.
Hire only IT experts who are responsive and can provide a solid plan for your business IT infrastructure. That way, you know that your business is headed somewhere in terms of the IT aspect.
Also, an IT company's track record will speak a lot about their expertise. Check which companies they have worked before and the turnover rate. You should also inquire about the company's technical skills, tools, and processes to ensure that your business is in good hands.
The first thing here is knowing what your business really needs. From there, you can scout IT providers that can provide the right solutions.
Take note that IT service providers aren't made equal. As much as they have IT certifications, not all will be suitable for your business. Always look for the best value with the right balance of cost and results.
https://www.omnipotech.com/wp-content/uploads/2020/04/logo-sized-300x80-2-300x80.png
0
0
Ed
https://www.omnipotech.com/wp-content/uploads/2020/04/logo-sized-300x80-2-300x80.png
Ed
2019-11-28 21:46:16
2019-11-28 21:46:16
Do IT Certifications Really Matter?