5 Tips in Selecting the Right Cloud Storage Provider for Your Business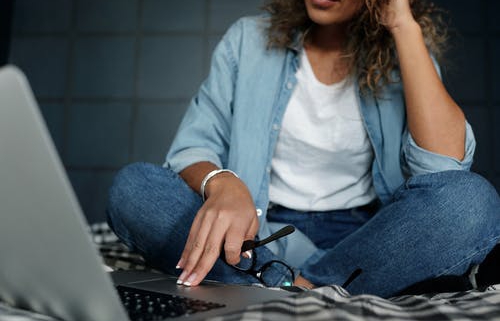 With reliable cloud service provider, you won't have to manage every single thing. A trusted provider can be a helping hand in managing your business, and you won't have to lose sleep for juggling every task.
In this post, here are 5 tips to help you pick the right cloud solutions provider.
1. Know Your Budget Before You Go Shopping
Whether you are shopping for groceries, for shoes, or for a cloud service, you should formulate a list on what YOU want. Before making a purchase, things to consider are:
set a budget, and
anticipate the fees that come with it
How much are you going to pay for it upfront? What are the other fees to consider? Is there a yearly maintenance fee? Ponder on these questions and see what fits your budget.
Finally, set a realistic of what you are buying. If it's cheap, then, there will surely a downside. Perhaps, compromising on the storage space and other features.
2. Know the Industry Trends and Identify the Leaders
In any industry, there are, of course, the innovative pioneers. There will be people on top of the game. From there, you will know how much cloud computing would normally cost.
Then, you can work around your budget, and find cheaper alternatives. Do your research and investigate what could be a possible option for you.
3. Choose a Cloud Service that Could Keep Up with You
You should not compare your "small" business with someone else's empire. Their needs will be different from yours. Thus, what applies to them will NOT necessarily apply to your business.
Volume-wise, since other companies are bigger, of course, they would need larger storage. As you do your research, tell potential cloud partners what you currently need.
Then, if they can provide it, then, discuss possible expansions in the future. Be transparent on how you want to grow. If they don't share the same vision as you, then, find another cloud provider who can grow with you.
4. Understand that the Server's Location Will Affect How You Do Business
Where you store your data is really up to you. No one will mind because it is a matter of personal preference!
However, the "where" could potentially put you in danger, especially when it comes to lawsuits. Ask the provider outright about the location of the servers, and if it can bring legal complications in the future.
Make sure that legal factors won't affect how you would access and store your data today and in the coming days.
5. Security Is an Important Factor
Data encryption is essential, but it should not be the sole security measure. Choose a cloud provider that will implement the necessary precautionary measures to keep your data safe. There should be a series of checks to ensure cloud security, privacy, and protection.
Find the Cloud Storage that Fits Your Business
Different strokes for different folks. For sure, you can find something that will match your needs. Whether you own a small business or a large organization, you can rely on Omnipotech for cloud computing solutions.
So, contact Omnipotech Support Center now, and we will discuss the necessary steps in upgrading your business. Aside from cloud computing, we currently provide managed I.T. services, cybersecurity solutions, and communication solutions.
You can do your own research and find viable options. To know more about Omnipotech, you may call the number 281-768-4800!
https://www.omnipotech.com/wp-content/uploads/2020/05/pexels-photo-4100293.jpeg
334
500
carmel
https://www.omnipotech.com/wp-content/uploads/2020/04/logo-sized-300x80-2-300x80.png
carmel
2020-05-26 05:34:05
2020-05-26 05:39:49
5 Tips in Selecting the Right Cloud Storage Provider for Your Business