5 Signs It's Time to Review Your IT Support
No IT provider is perfect. But while the odd issue may occur, you should be able to trust your provider to keep your company safe and running.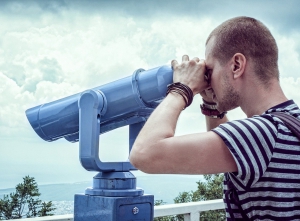 Occasionally, however, change is necessary. Maybe you've outgrown your IT provider, maybe they're no longer performing at a sufficient standard. Whatever the case, it's important you recognize the warning signs and act swiftly.
Here are 5 things that could suggest it's time to change IT providers.
You're spending too much time on IT-related matters
The whole point of having a managed service provider is to not spend time on IT issues. So if you find yourself constantly having to fix IT issues yourself or chase your IT provider for an update, it's probably time to switch provider.
Your business suffers regular bouts of downtime
You rely on your servers, computers and software to do business. When they are down, you're losing money. The occasional short blip may be acceptable, but extended periods of downtime are not. A lot of downtime can be easily avoided, so it probably means your IT provider isn't doing their job.
Don't put up with downtime, find a company who can sort the issue for good.
Rising security issues
You don't have to be a big business to suffer a cyber attack. Small businesses with limited cybersecurity make easy and frequent targets for hackers. If you've suffered an attack and your IT provider has not been quick to respond, then they aren't taking security seriously enough. Change your provider ASAP.
A lack of IT strategy
If you don't have an IT strategy in place, this is a huge red flag that should make you think twice about your current IT provider. Managed service providers are consultants as much as they are technicians, and good ones will help you figure out your IT goals and how to achieve them.
It's important to plan ahead and work out what your IT needs will look like in the future if your business continues to grow. If you're doing this on your own — or not doing it at all — then changing your IT provider should be a priority.
No backups or disaster recovery
Do you know if your data is being backed up? What about what happens when you suffer and IT meltdown and need to recover everything?
Every business should make regular IT backups and have a disaster recovery plan in place. If you haven't established one with your current provider, find one that can help. If you have, make sure you know exactly what happens and where everything is stored.
Backups are no joke. IT failure can happen at any time, so it's important for you, as a business owner, to know what happens and where to turn.
If you're looking for a new IT provider, we're here to help. Here at OMNIPOTECH, we have helped more than 3000 users in 13 states and 11 countries resolve technology issues and reach their goals. You could be next.
https://www.omnipotech.com/wp-content/uploads/2020/04/logo-sized-300x80-2-300x80.png
0
0
Ed
https://www.omnipotech.com/wp-content/uploads/2020/04/logo-sized-300x80-2-300x80.png
Ed
2020-03-13 19:43:48
2020-03-13 19:43:48
5 Signs It's Time to Review Your IT Support